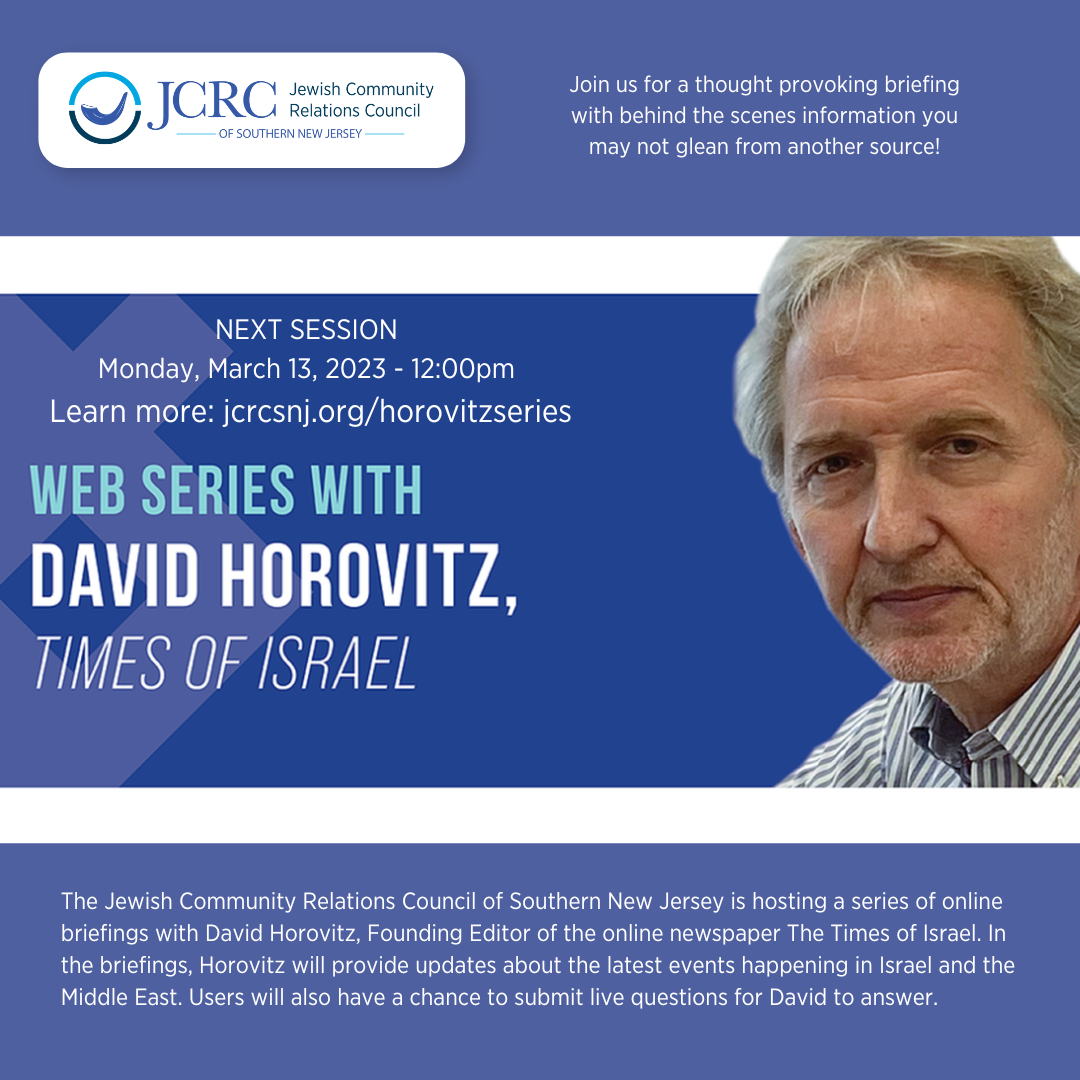 JCRC continues Series of Online Briefings with David Horovitz!
David Horovitz is The Founding Editor of the online newspaper, "The Times of Israel".
In each of the briefings, Horovitz will provide updates about the latest events happening in Israel and the Middle East at the time of the briefing. Users will also have a chance to submit live questions for David to answer. The next briefing is Monday, March 13, 2023 at 12:00pm, E.S.T.
Remaining dates for this series:
Monday, March 13, 2023
Monday, May 8, 2023
Note: Once you register, you will receive an email with the correct Zoom link for that specific briefing.
Learn More and Register for each Important and Informative Briefing!